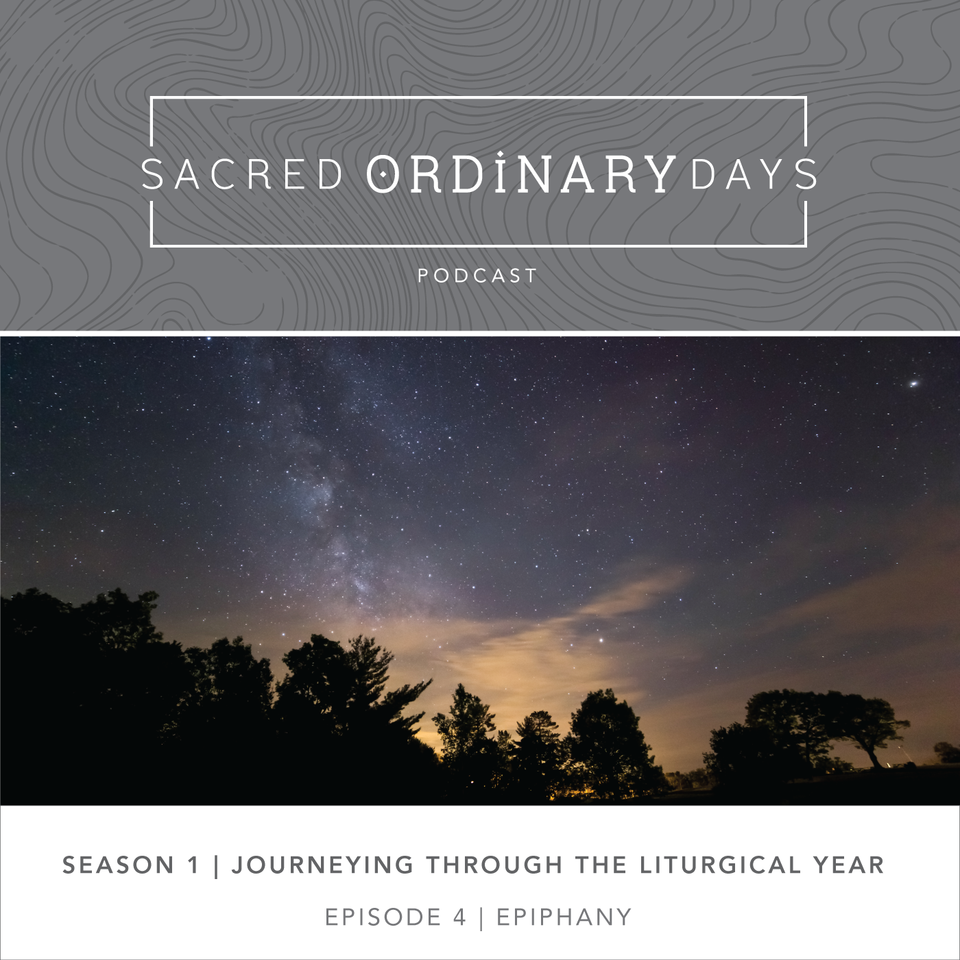 It's January 6, the feast of Epiphany!
The twelve days of the Christmas season ended yesterday and today's feast serves as a capstone to the cycle of light and a group of seasons in which we remember God with us. In the fourth episode of the Sacred Ordinary Days Podcast, Jenn and I look back on our Christmas celebrations, talk about the feast of Epiphany (one of my favorite times in the liturgical year!), and prepare for the season to come.
Listen/download below or through iTunes or your favorite podcast app, and catch up on past episodes here. And if you like what you hear, would you mind sharing it on social media and leaving a review? Here's how.
SHOW NOTES
Resources referenced:
My book, Pilgrim Principles: Journeying with Intention in Everyday Life
The Liturgical Year: The Spiraling Adventure of Spiritual Life by Joan Chittister
Door chalking tradition
Benediction music from Common Prayer
GO FURTHER…
What are your thoughts on Epiphany, and how do you plan to mark it? What star is guiding you in the season ahead?
Share your response in the Facebook group or on social media using the hashtag #sacredordinarydays.
PS: More reflections on and practices for Epiphany
GIVEAWAY WINNER!


In our Christmas episode we announced that we'd be giving away one of my Sacred Seasons calendars or hand-lettered prints to a random recipient who left an iTunes review between December 23, 2015, and January 5, 2016. KeriLouise, you're the winner! Thank you for your kind words. To claim your prize, contact me to let me know which option you'd like to receive!
Like this post? Sign up below to receive updates on offerings, products, and free resources so you don't miss a thing! You'll also receive an instant download of the Principles Rule of Life, including seven guideposts and practices for living and traveling like a pilgrim.
Privacy Guarantee: Your information will never be shared. View Privacy Policy.