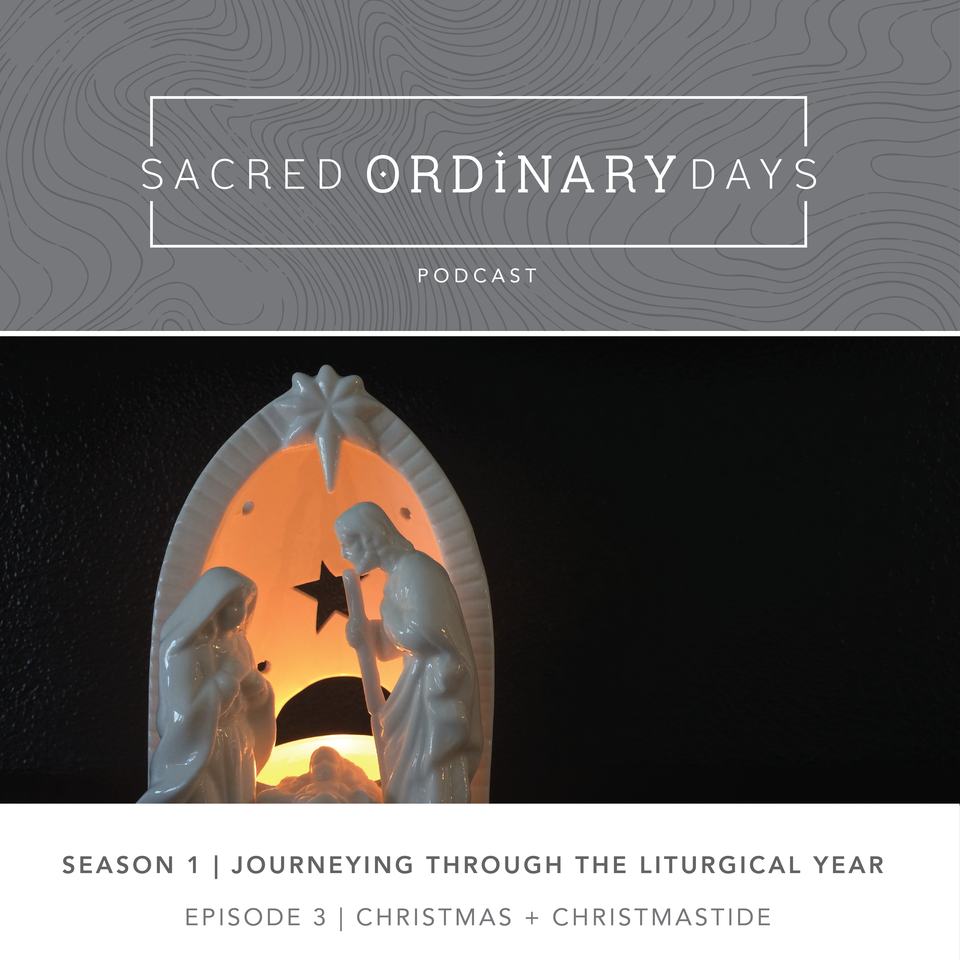 The wait is almost over—Christmas is nearly here!
We're marking the transition in the Sacred Ordinary Days Podcast with a new episode on Christmas and Christmastide—perfect for listening to as you prepare for guests or journey out of town for your Christmas celebration.
In this episode we explore themes and traditions associated with Christmas and discuss what it's like to start new traditions and celebrate the full twelve days of the Christmas season, also known as "Christmastide."
Listen/download below or through iTunes or your favorite podcast app, and catch up on past episodes here. And if you like what you hear, would you mind sharing it on social media and leaving a review? It helps spread the word, and I'll be giving away a Sacred Seasons calendar or hand-lettered print to one lucky reviewer who leaves a review of the podcast on iTunes between now and our next episode on January 6! Here's how to leave a review »
SHOW NOTES
Resources referenced:
Living the Christian Year
Lectio divina how-to
Verse for memorization and meditation
"Give Me a Word" free course from Christine Valters Paintner
GO FURTHER…
Tell us what your Christmas celebration is like. How did your family celebrate growing up? How do you live with grace in the tension between new traditions and old, other people's expectations and your hope? Do you celebrate Christmas for 12 whole days? What are you hoping to try adding?
Share your response in the Facebook group or on social media using the hashtag #sacredordinarydays.
PS: As mention in this podcast episode, I'm taking a pause during the Christmas season and will return with a new episode and new posts on Wednesday, January 6, 2016. Merry Christmas and Happy New Year!
Like this post? Sign up below to receive updates on offerings, products, and free resources so you don't miss a thing! You'll also receive an instant download of the Principles Rule of Life, including seven guideposts and practices for living and traveling like a pilgrim.
Privacy Guarantee: Your information will never be shared. View Privacy Policy.