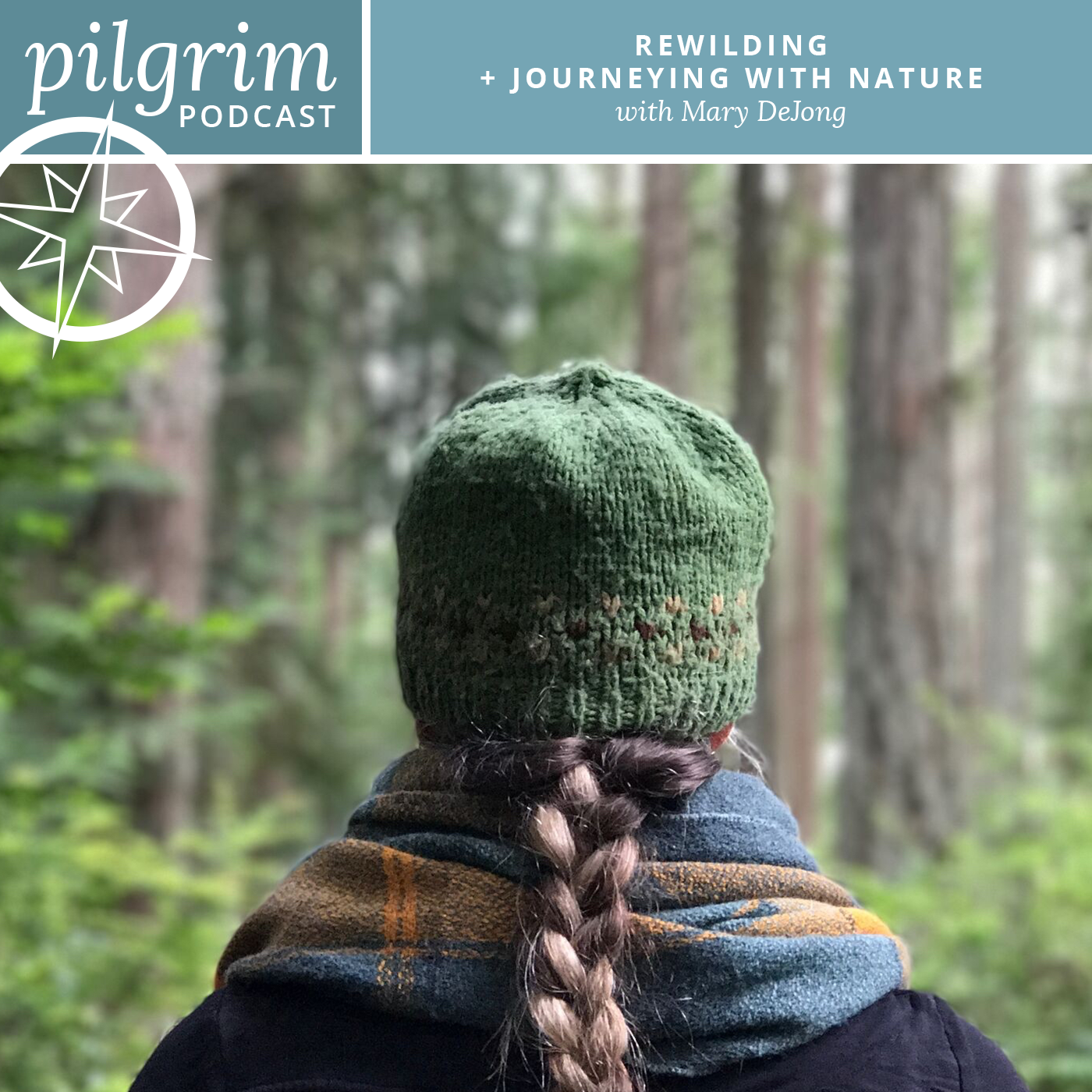 How has nature been a teacher on your spiritual journey?
Eco-theologian and pilgrimage guide Mary DeJong of Waymarkers answers this question in today's new episode of Pilgrim Podcast and offers inspiration and suggestions for how we, too, can begin to journey with nature through her practice of Rewilding.

LISTEN
SUBSCRIBE
iTunes | Google Play | Stitcher | Overcast
SUPPORT
This episode is brought to you by my upcoming Creation Pilgrimage. Join me in the beautiful Pacific Northwest May 19-25, 2018, as we draw close to the Creation Narrative and spend a week immersed in the natural world using creation as our text and the creative impulse as our guide. Each registration comes with access to Journey Guide—one of my signature offerings and multi-media pilgrimage resource to help guide you on your journey—and when you register by November 30, 2017, you'll also get to participate in my new Pilgrim Principles Online Course for free in the new year. There are multiple pricing options to fit your budget, but if you're interested in joining us I suggest registering as soon as you can so you can claim your spot and save $200 before prices increase on January 6, 2018. Learn more »
SHOW NOTES
waymarkers.net
Mary on Instagram
Celtic Spirituality
Plus, read Mary's previous posts at A Sacred Journey »
Like this post? Sign up below to receive updates on offerings, products, and free resources so you don't miss a thing! You'll also receive an instant download of the Principles Rule of Life, including seven guideposts and practices for living and traveling like a pilgrim.
Privacy Guarantee: Your information will never be shared. View Privacy Policy.