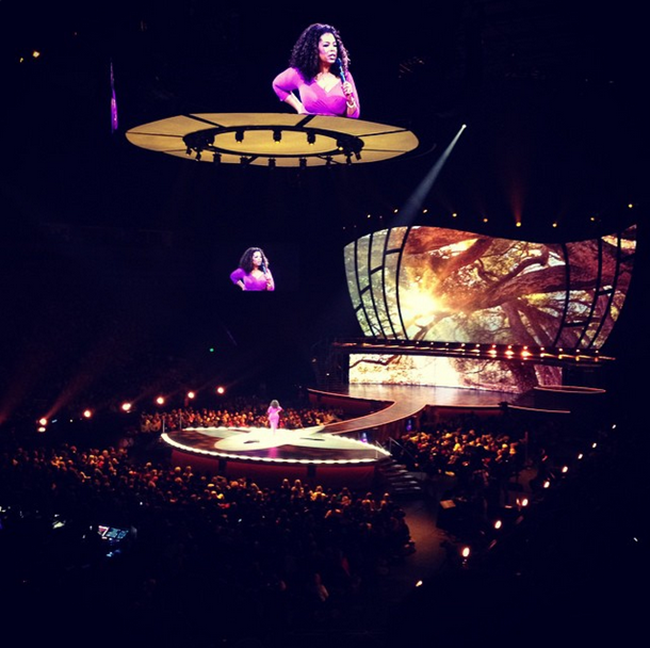 Well, that weekend has just passed. If you follow A Sacred Journey on Facebook, Instagram, or Twitter, you've already gotten a peek into my weekend with Oprah and today I want to share with you a little more about the weekend and why I consider Oprah to be one of my journey guides / spiritual midwives.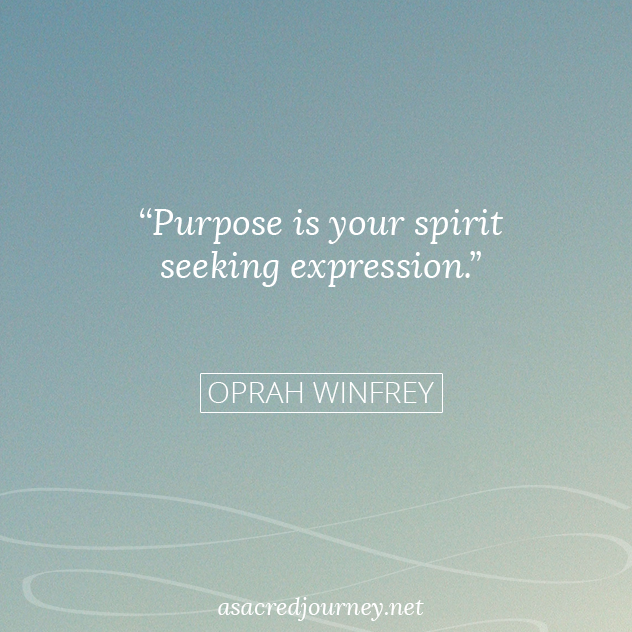 My journey with Oprah began in early high school when I'd return from school and watch Oprah each day at 4pm. Mainly I watched for the celebrities, the home makeovers (Nate Berkus makes that an easy decision), and, of course, Oprah's Favorite Things episode (usually while sitting on the floor wrapping Christmas gifts). To me, it was just entertainment, and I enjoyed the sense of kinship (okay—perhaps solely on my end) that evolved from watching someone's show each day.
However, since the Oprah Winfrey Show ended in 2011, Oprah's role in my life has changed from being a larger-than life public figure to a conduit for wisdom and an advocate for the holy. Most of that has happened through one of my favorite shows, Super Soul Sunday, on which Oprah interviews the "spiritual trailblazers" (as she would describe) of our day.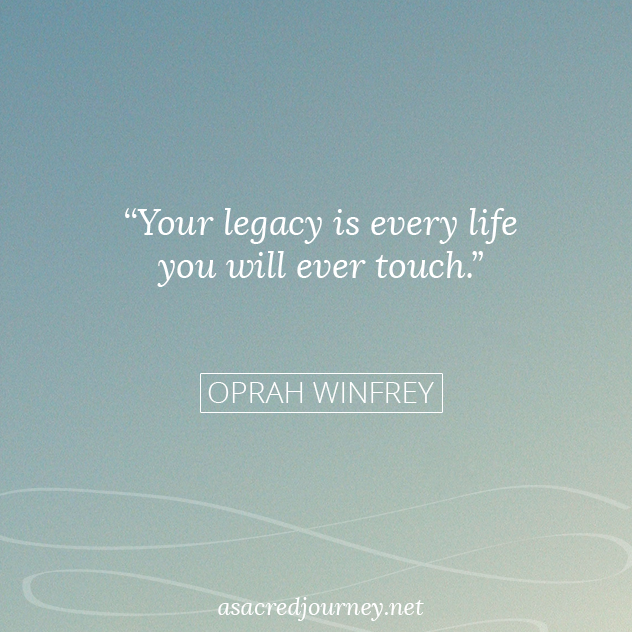 Oprah has said many times that Super Soul Sunday is her favorite show on OWN and is the reason she wanted her own network in the first place. Since Super Soul Sunday began, Oprah has interviewed many of my own journey guides and spiritual midwives, including Sue Monk Kidd, Anne Lamott, Rob Bell, Paulo Coelho, Brené Brown, Elizabeth Gilbert, Stephen Pressfield, and Barbara Brown Taylor.
She's also introduced me to trailblazers who have become guides and midwives to my own spiritual journey, including Marianne Williamson and Eckart Tolle. (Find my favorite books by these trailblazers in The Pilgrim's Library)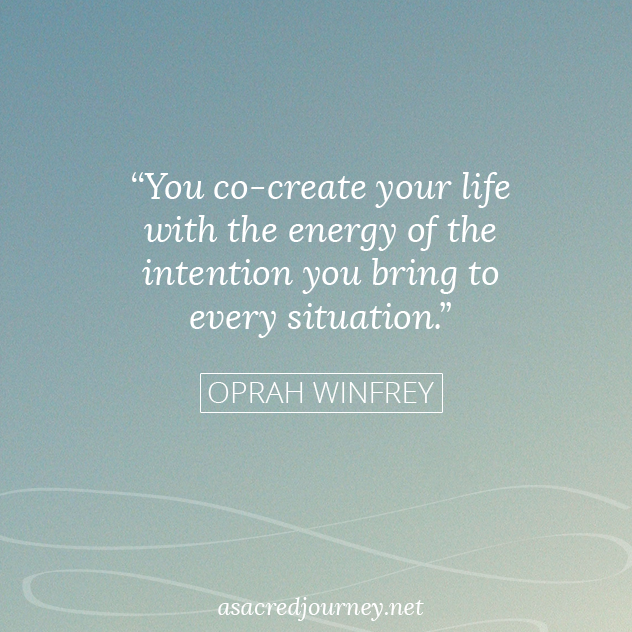 So when Oprah comes to town with trailblazers in tow, including Elizabeth Gilbert, Rob Bell, and Mark Nepo, I'm in. (I'm not too into Iyanla Vanzant—is that just me?) It was an amazing weekend and a blessing to journey deeper with 10,000 other kindred spirits—truly, a once in a lifetime opportunity.
Oprah shared her own spiritual journey and invited us to pay attention to that Sacred voice within. Mark Nepo spoke of awareness and led us in a meditation. Elizabeth Gilbert, whom I was most looking forward to seeing, shared about—what else?—quests (she deserves a post of her own). Rob Bell talked about how everything is spiritual (something you know well, right?). And my first experience of Iyanla Vanzant brought about a rousing talk on forgiveness and listening to the messages life has for you.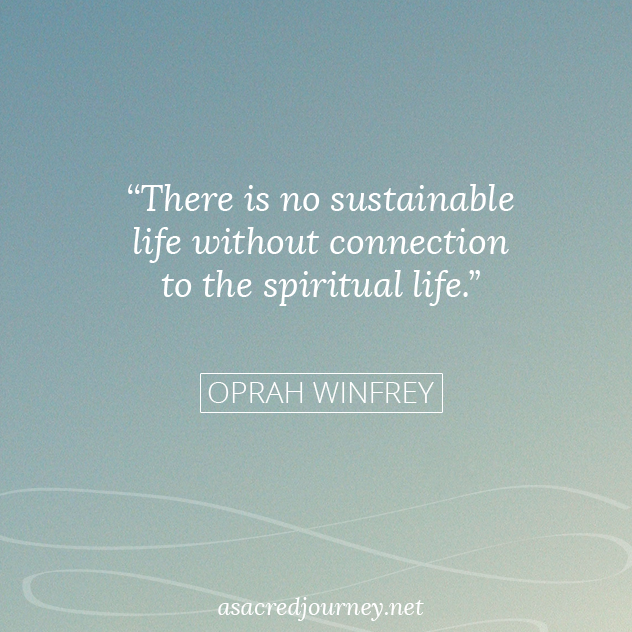 Though she never gave us a car, I left the weekend nourished, but wondering still—did I get the "life I want," as the event's title promised? If I was expecting everything to fall into place, the answer would be "no." But if that's what I'm striving for, I'll never achieve it. Instead, what I received was a shift in perception—what Marianne Williamson would call a miracle.
It's an invitation to a spiritual practice that I will return to over and over again, and a daily reminder that the life I want starts right where I am:
"The life that you want begins by embracing the life that you have." –@realrobbell

— Lacy Clark Ellman (@asacredjourney) November 8, 2014
GO FURTHER…
Has Oprah's message impacted your life in any way? Leave your response to the question or the posts in the comments.
PS: Even if you don't have OWN, you can still watch Super Soul Sunday each week at oprah.com!
Like this post? Sign up below to receive updates on offerings, products, and free resources so you don't miss a thing! You'll also receive an instant download of the Principles Rule of Life, including seven guideposts and practices for living and traveling like a pilgrim.
Privacy Guarantee: Your information will never be shared. View Privacy Policy.