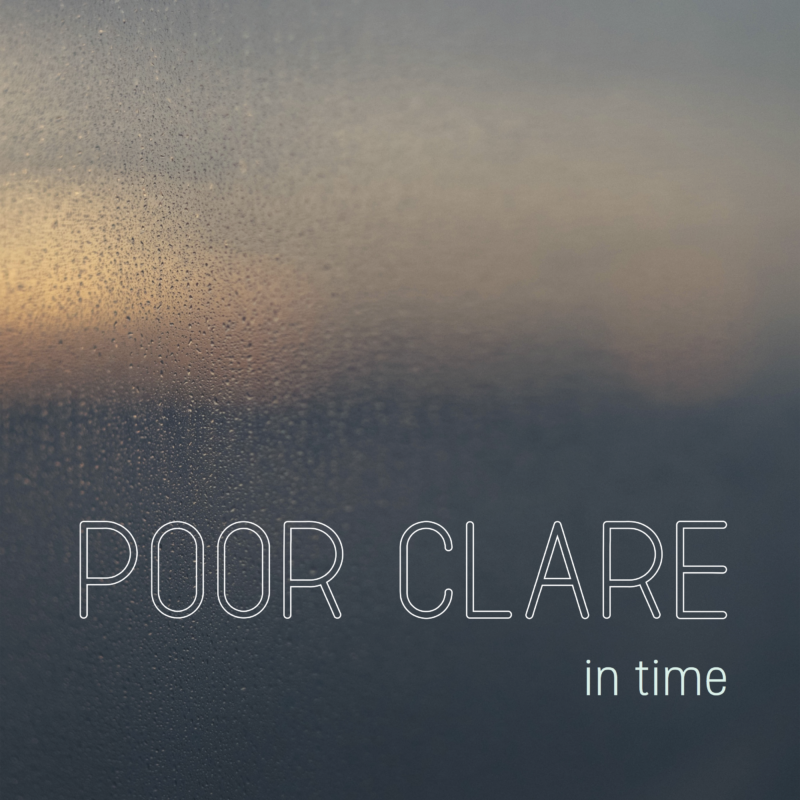 You've never heard worship music quite like this.
Or maybe you have. But I haven't. Lacey Brown, the singer and songwriter behind Poor Clare, writes worship music like I've never heard before. And I don't even think I want to call it worship music, because it's not just music written for church—it's written for life. It's a testament to the journey, a voice crying out in the wilderness, and it's about to be available on a full length album that you can help fund here.
I have the honor of having Lacey lead me in worship each week at Church of the Apostles, and my experience with music in church will never be the same. Lacey is truly a songwriter for the pilgrim—the Seeker of the Sacred who journeys through grief and celebration, wandering and discovery, otherness and community. I'm so excited to share her music with you here today, and I had the opportunity to ask her questions about her offering as well.
If you love what you hear and want to hear more, please consider donating to Poor Clare's Hatchfund to raise money to create a full-length album. They're only taking donations through November 20, and they won't receive any of the funds unless they reach their goal. 
CONTRIBUTE NOW
Listen to their current EP below or by clicking here.
Also available on iTunes and Spotify.
ASJ: There's certainly plenty of Christian music and church music out there, but to me yours seems different. What sets your music apart from the rest?
Lacey Brown, Poor Clare: That's a great question. I just write what comes from my heart, not aiming for a certain sound or market but rather dwelling with the song and the inspiration for the song (mostly the Psalms) and writing from that place. It also might be the fact that I don't really listen to Christian music. That was never really a part of my upbringing. Growing up, I was surrounded by music my parents liked: Tom Petty, The Beatles, Beach Boys, Led Zeppelin, The Police. I honestly don't think my dad even knows that Christian music is a genre! My favorite band as a kid was R.E.M.
How has your own journey informed what you write?
I have felt a pull to God and a draw to music ever since I can remember. My family spent some time in the Orthodox church as a kid and I remember being both so completely confused by it but also overwhelmed with a sense of mystery and I really think that had a lasting effect on me. And while I have not always followed God faithfully my whole life, I have been continually pulled and drawn into God's love. Like gravity, it has been there all along, grounding me even when I'm unaware. And so has music. Music has been my best friend in life. It has been with me through everything—in the happiest moments, in the mundane, in the depths of despair. In my college days, I remember writing music just to help process everything I was going through. I am so thankful for those dark days and for the opportunity to express and process through writing. It was during this time that people in my life really encouraged me to write and share. And so I did. I kept doing it and now I just cannot stop. It is in my blood.
The title track on the new record is called "Like the Tide" and is all about the mysterious pull to God's love. Out of all the songs of the record, this one feels most near and closely knit to my spiritual journey.
In the dark
Tiniest spark of truth
In the lonely
In the mess
Tiniest spark of you
Holy mother
Holy father carry me
Past the fearful energy
To your peaceful gravity
Pull us into the center
Of your love, of your love
Draw your people together
May we love how you love
May we love how you love
In the light
Shiniest spark of hope
Oh the only
Peace I know
Shiniest holy glow
Holy sister
Holy brother carry me
Past the fearful
To your peaceful gravity
Gravity
Pull us into the center
Of your love, of your love
Draw your people together
May we love how you love
May we love how you love
Pull us in like the tide
May we love how you love
What do you hope listeners will receive from your music?
Hope. Our current state, whatever that might be, is not the end of the story. There is more that awaits…more love, more peace, more life. People often tell me that I'm an optimist and while I agree, I also know that there are serious reasons that I hope. I hope because I have seen transformation in my life and the lives of my friends and family. I hope because the very action of hope wills change. And isn't that what art is all about?
LEARN MORE ABOUT POOR CLARE AND HOW YOU CAN SUPPORT THEIR MUSIC
Like this post? Sign up below to receive updates on offerings, products, and free resources so you don't miss a thing! You'll also receive an instant download of the Principles Rule of Life, including seven guideposts and practices for living and traveling like a pilgrim.
Privacy Guarantee: Your information will never be shared. View Privacy Policy.