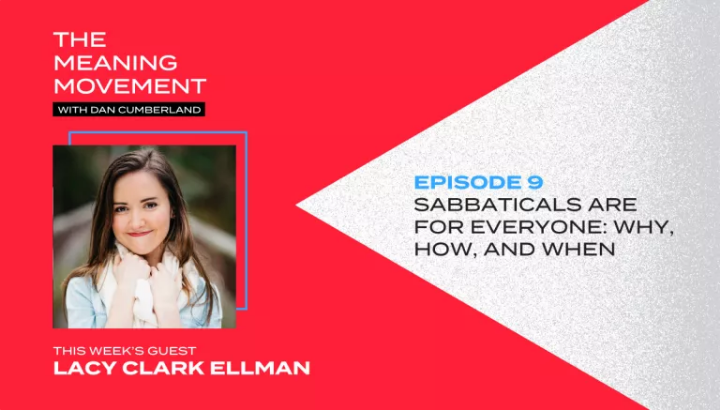 I've just returned from my trip to Bali, and while I won't be sharing about my trip quite yet, there's something that happened while I was away…
I was interviewed by Dan Cumberland of The Meaning Movement for his new podcast! I've been enjoying listening to his guests so far and it's an honor to count myself among them. We talked about sabbatical—my own experience as well as how you can create one for you, too—and I can't wait for you to hear it.
Click here to listen to the episode, or better yet, subscribe to The Meaning Movement Podcast on iTunes or your favorite podcast app.
Like this post? Sign up below to receive updates on offerings, products, and free resources so you don't miss a thing! You'll also receive an instant download of the Principles Rule of Life, including seven guideposts and practices for living and traveling like a pilgrim.
Privacy Guarantee: Your information will never be shared. View Privacy Policy.