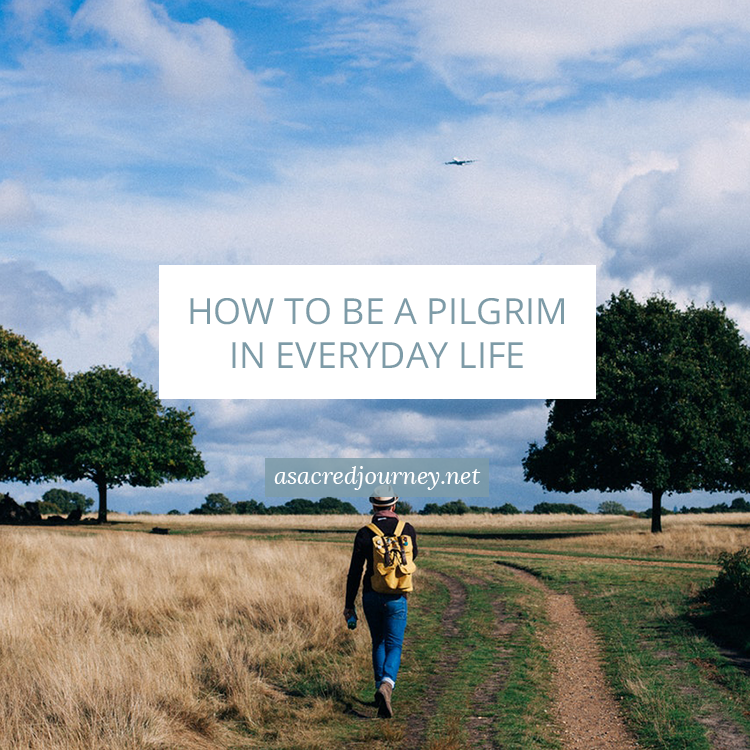 You're not the only one.
Not long ago we talked about the pilgrim abroad. Perhaps, like many of us here, you're a seeker at heart and long to be a pilgrim, but one thing is missing—the pilgrimage. It's not the right season, you don't have the money, you can't take the time away. The truth is, though, we are all on journeys—journeys of faith, journeys in relationship, journeys of discovering what we love and who we really are. And when we bring the intention and awareness of the pilgrim to these journeys, our everyday lives are transformed.
While the practice of pilgrimage traditionally involves journeys to far-off Sacred sites, I have a secret to tell you: You don't have to leave home to begin living like a pilgrim. All you need to do to begin practicing pilgrimage every day is to see your life as a journey and your role as a Seeker of the Sacred. Are you on the path of the pilgrim at home?