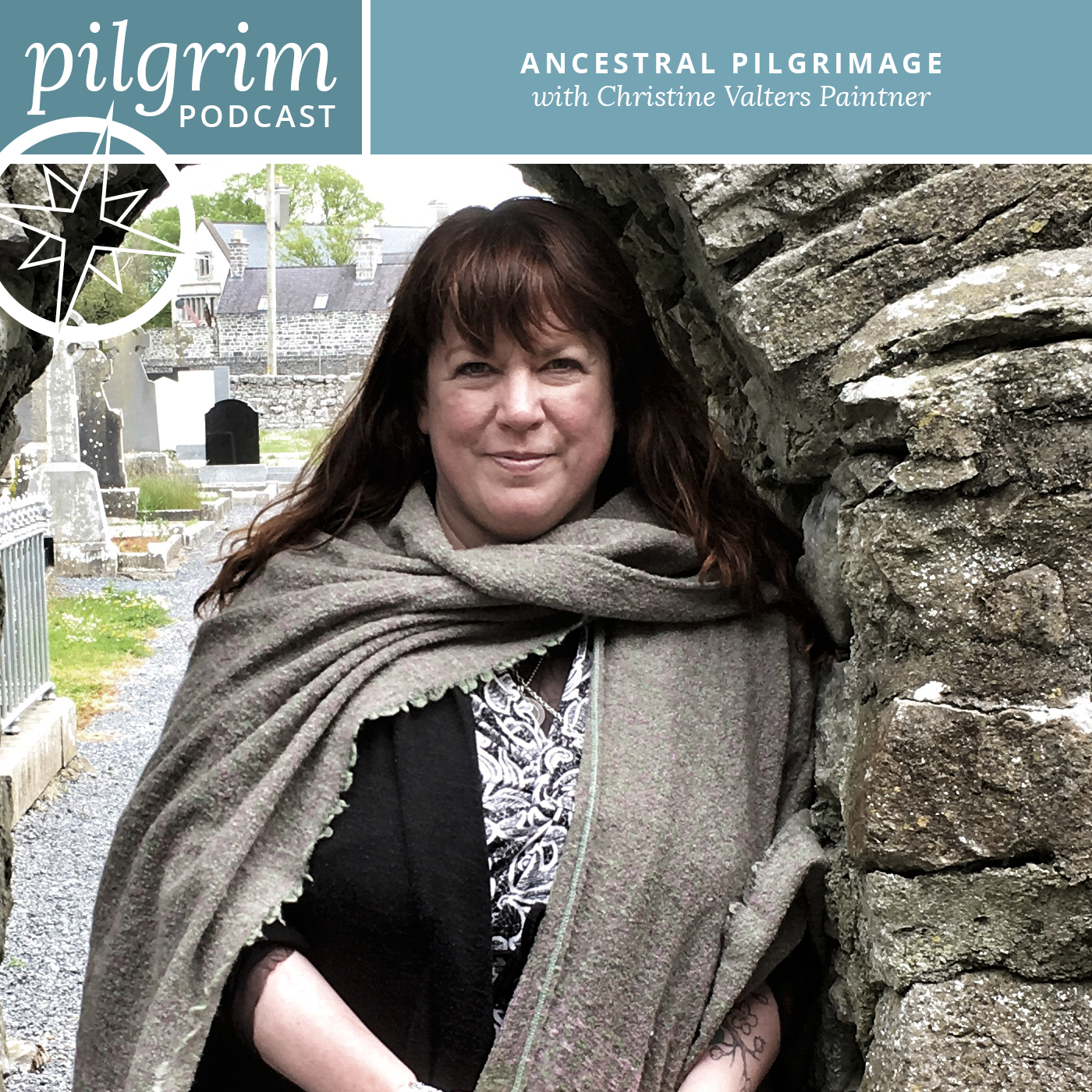 It's All Saints' Day and the start of the season of remembrance!
To celebrate, in today's new Pilgrim Podcast Episode I'm talking with Christine Valters Painter of Abbey of the Arts about one of her favorite spiritual practices—ancestral pilgrimage. In it, we discuss her own journey to uncover her ancestry, how she's experienced healing in her relationship with her father even though he passed long ago, practices to honor and connect with ancestors in this liminal season, and more.
LISTEN
SUBSCRIBE
iTunes | Google Play | Stitcher | Overcast
SUPPORT
This episode is brought to you by my upcoming Creation Pilgrimage. Join me in the beautiful Pacific Northwest May 19-25, 2018, as we draw close to the creation narrative and spend a week immersed in the natural world using creation as our text and the creative impulse as our guide. Save $200 when you register by November 30, 2017. You'll also get access to Journey Guide and the opportunity to participate in my new Pilgrim Principles Online Course for free in the new year. Learn more »
SHOW NOTES
abbeyofthearts.com
ancestry.com
Plus, 10 ways to remember those who have gone before you for All Saints' and All Souls' »
Like this post? Sign up below to receive updates on offerings, products, and free resources so you don't miss a thing! You'll also receive an instant download of the Principles Rule of Life, including seven guideposts and practices for living and traveling like a pilgrim.
Privacy Guarantee: Your information will never be shared. View Privacy Policy.