This post is by Kayce Hughlett, our January Pilgrim in Residence. Learn more about Kayce and read her previous entries here.
The pilgrim makes her journey one step at a time. Like the writer, she starts with a word or a thought and adds another and another until the story unfolds. Sometimes the way flows like water and the steps feel effortless. Other times, not so much. Blisters form on tender feet and weary souls. Fear stops the journeyer in his or her tracks. He stalls. She wonders if she's on the right path. The questions form. How do I continue? Is it worth it? Have I made a mistake?
One of the trademarks of pilgrimage is to feel the strangeness of where you are and to acknowledge the confusion (alongside the delight) of embarking on a wild journey. In my last post, I asked the questions: What if you decided this is your year of pilgrimage whether at home or on the road? What if you set your sights on your own North Star and followed it with intention and welcomed in the wildness? What if…?
Six short years ago, my own "what if" star shone brightly and my life has never been the same. The journey began one January morning while I sat curled up with my old Golden Retriever perusing my favorite blogs. You see, grand adventures often come from unremarkable beginnings.  On this morning I read…
"Twenty years from now you will be more disappointed by the things that you didn't do than by the ones you did do. So throw off the bowlines. Sail away from the safe harbor. Catch the trade winds in your sails. Explore. Dream. Discover."
Mark Twain
… and a few short weeks later, I was in Paris—the city I'd dreamed of my whole life. This unexpected trip has come to symbolize my first official pilgrimage where I stepped fully into the unknown, a sole traveler, armed with two years of Middle School French and an affinity for being direction-challenged.
Looking back I don't wonder how I got there, because the pathway felt true and clear in the moments of decision. What I do wonder is how, once there, I resisted the urge to scurry my jet-lagged body back to the tiny studio apartment following an excruciating first lunch in Paris. I vividly remember sitting at the street-side table in my corduroy pants and clunky shoes feeling like an alien in my own skin.
Journal, Feb. 2008: I can see this will take persistence and willpower. I am so hungry and everything is strange. I sit at Café du Marche on rue Cler. It is raining. I am starving. Feeling a bit lost. Very tired and not wanting to waste a minute. The young man next to me looks like my nephew and I smile as though I am not stupid, ordering a Caesar salad that has just arrived and looks like no Caesar I've ever seen.
In that moment, I was the embodiment of a stranger in a strange land. While I had landed in Paris hours earlier, I hadn't quite arrived. In my mind, everyone else looked relaxed and comfortable. I wanted to peel off my frumpy American visage and wrap myself inside a cozy French scarf. I wanted the discomfort to go away and deep in my soul, I knew something was shifting inside me and that I was exactly where (and who) I needed to be.
I wonder how it felt to be a pilgrim back in the "old days," when all a traveler carried was the clothes on his back, the shoes on his feet, and a small pouch of currency. There were no worries about whether or not one's shoes were chic or clothes were stylish. Shoes were simply shoes and, my hunch is, a person was fortunate if their feet didn't ache every step of the way. In early times, I imagine food was food and travelers were grateful to have their bellies filled with whatever they received.
We expect extraordinary things in our day-to-day lives, like fitting clothes and satisfied stomachs. While I didn't expect anyone at the Parisian restaurant to speak English or strike up a conversation with me, I did count on my Caesar salad to at least be familiar. A short time later, I discovered my mistake. I'd actually ordered the salade de la maison (house salad) complete with duck paté and a few other items that challenged my roiling, jet-lagged tummy and added to the strangeness of the whole event.
It seemed that my request had been lost in translation…
…and often that is the pilgrim's way.
GO FURTHER…
What one step could you take today toward following (or discovering) your passion? What is essential for you to carry with you? Where has your life been 'lost in translation?'
AND ONE MORE THING…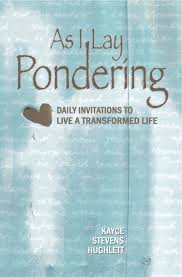 The winner of a copy of Kayce's book, As I Lay Pondering, from last Thursday's giveaway, is Hilary Ann Golden. Congratulations, Hilary! I'll be connecting with you soon about your prize.
There's still time to enter last week's final giveaway! Find out the details and click to enter below.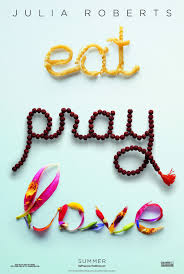 A copy of Eat, Pray, Love on DVD
ends 12/16 at midnight PST
enter here »
And if you missed out on the recent giveaway of my book, Pilgrim Principles, I'm giving away another copy over at The Meaning Movement! Click here to enter. All entries must be made by Sunday, January 19 at midnight PST.
Like this post? Sign up below to receive updates on offerings, products, and free resources so you don't miss a thing! You'll also receive an instant download of the Principles Rule of Life, including seven guideposts and practices for living and traveling like a pilgrim.
Privacy Guarantee: Your information will never be shared. View Privacy Policy.